Sophie Shron is a graphic designer living in Brooklyn. She focuses on creating joyful interactive experiences across digital and web formats, through web design, merchandise, and package design. She is also a home chef, a crafter, and a handyman.
---
GATHERED

A collection of nostalgic objects that reference the methods of family archiving: a scrapbook, a photo album, a recipe box, and a website where readers can access printable recipe cards. These objects showcase different family's experiences through images of family gatherings and family recipes.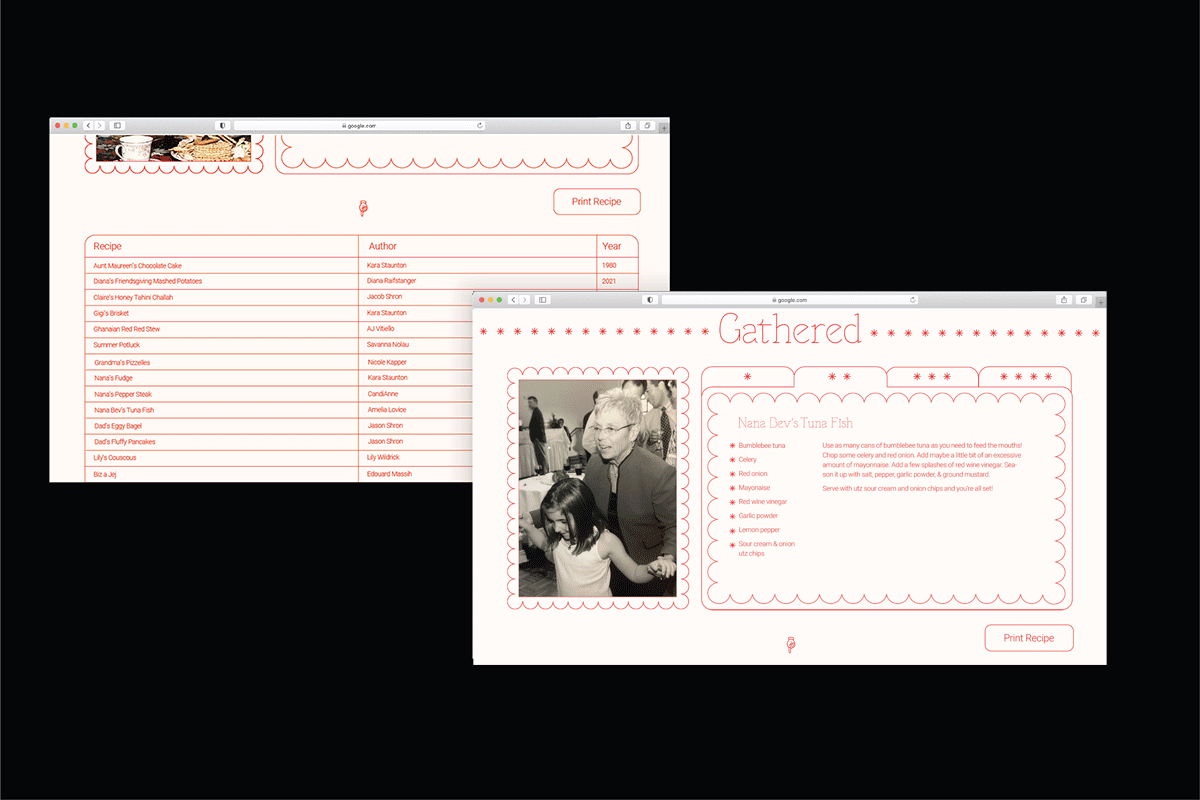 GATHERED: WEB ARCHIVE

Gathered is an online archive for family photos. The site encourages user interaction and allows the viewer to explore the images in ways that relate to both the digital and physical world.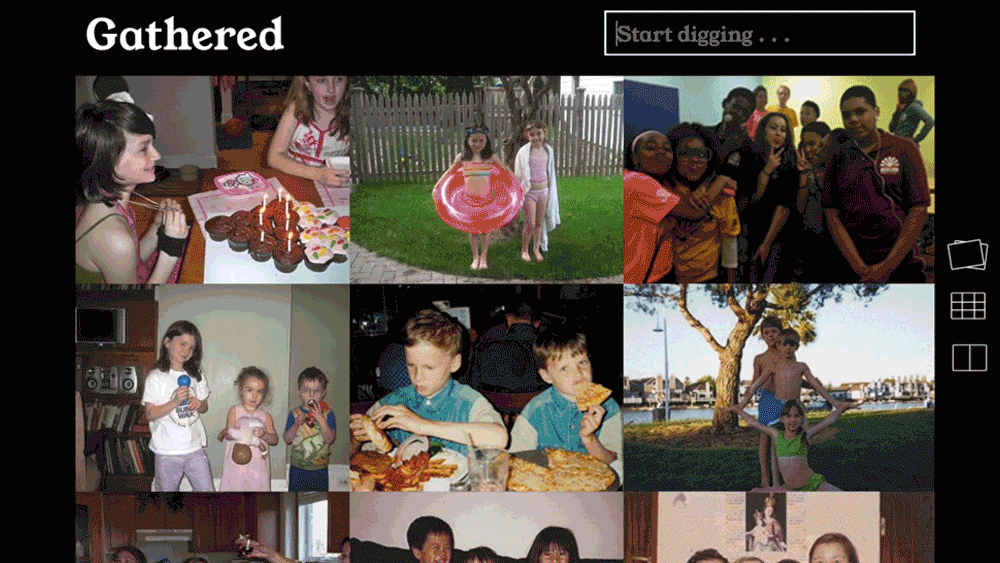 PLAYFAIR TYPE SPECIMEN

A type specimen concept for Playfair Display, a traditional serif created for Google Fonts. The specimen references children's activity books by featuring word searches, playful spreads, and bad words.




THE ULTIMATE DOLLAR SLICE PIZZA MAP

A fun ode to New York City's Dollar Slice. This brochure was inspired by a sharable Google Map created by Savanna Nolau in the summer of 2021. Dollar Slice is ubiquitous in NYC yet often hard to find in the moments you crave it. This map makes finding a slice easier and makes for excellent subway reading material.



Plaza Magazine Poster Design






Cafe Hailee Merch Design



2022

---

☺ ✳ ✎